FREE SHIPPING on this ESD Matting going to our Clients in the Continental U.S.A. AND Canada! Details Apply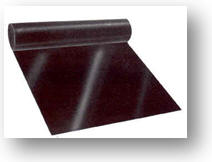 UltraSmooth ESD Floor Matting features a pure, homogenous calendared vinyl for the utmost in ESD static conductive electrical performance. Smooth, highly wear resistant top surface is easy to clean yet slip resistant.
UltraSmooth lays flat, and doesn't leave a residue on existing flooring. UltraSmooth is resistant to most industrial chemicals. Recommended for hard surface substrates such as ESD Vinyl, VCT and Concrete (not recommended for use on carpet or for use with chairs or chair casters)
Smooth Texture
For Mission Critical ESD Control
Easy to Keep Dust and Powder Free
Static Conductive, Optimum Charge Decay

Black color shows F.O.D. and dust.

Excellent abrasion resistance.

Resistant to cuts, tears, impact.

Resistant to ozone damage.

Will not leave a mark on existing floors.

Easy to clean sweep or hose off.

Ideal for large floor space in heavy use areas

Not recommended for use on carpeting

Not recommended for use on with chairs or chair casters.

Easily passes ANSI ESD S20.20-2014, 97.2

Popular for use as table top mats and floor mats for munitions*
PHYSICAL PROPERTIES:
Color: Black
Size: 3/32"x (3' or 4' widths) x 75'
Availability: Rolls good only.
ELECTRICAL PROPERTIES PER S7.1:
PTP: < 2.0E06 (averaged)
RTG: < 2.0E06 (averaged)
STATIC GENERATION PER ANSI ESD S20.20-2014, 97.2:
<15 volts max, Average 2.3 volts, (passing is <100 volts)
Conductive Smooth Vinyl Floor Runner
Product # 306AS