.
ABOUT UNITED STATIC CONTROL!
United got it's start manufacturing static control devices for the consumer electronics market in 1992. We've been awarded numerous patents, built truly unique products and yes, we learned the hard way about the need for esd control in the manufacturing environment. Our electronic manufacturing experience led us to a better understanding of the true cost of ESD and how to control it more

WHY UNITED STATIC CONTROL PRODUCTS?
From anti-static mats for the Pentagon, to ESD Floors for the FAA and US Navy in Saudi. Intel, Ingram, Quantum, Tyco, HP, Boeing, Lockheed, Northrop, Flextronics, Dell and Thousands of American Contract Manufacturers select United SCP for one reason and one reason Only! To Tame the Static Beast Before it Takes another Byte!
COMPARE OUR PRODUCTS!
To the high overhead big boys. They make great products and so do we. Call United SCP, save your esd program a substantial amount of money and get the high quality, service and performance you deserve from a reliable supplier with outstanding products and a proven track record.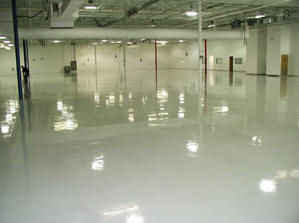 ElectraGuard Static Conductive Epoxy Floor Paint - Top coated with our ElectraThane High Gloss Sealer.
Outstanding protection from static electricity for mission critical environments. Fully Compliant to the Latest ANSI ESD S20.20-2007 Standards!
CONTACT UNITED STATIC CONTROL PRODUCTS!
United Static Control Products
P.O.B. 19252, 4878 Lake View Circle
Colorado City, CO 81019
United States of America
Phone: 719 676 3928 Fax: 719 676 3929
Major Credit Cards Accepted
ESD Flooring, Mats, Chemicals, ESD Ionizers, and Expertise
United SCP Tames the Static Beast BEFORE it Takes Another Byte
AMERICAN MADE ONLY!
United SCP manufacturer and supplier of THE most OPTIONS in American Made esd tiles, floor paint, sealers and anti static carpet.
ESD Floor Care and Coating Solutions

United SCP - Industry Selected Manufacturer, Installer and Supplier of ESD Tile, Antistatic Carpet, Static Dissipative Sheet Vinyl Flooring, Esd Floor Paint and PROVEN esd flooring solutions!

United Static Control Products is proud to be an Authorized distributor and certified ESD Flooring installer for the full range of premium AMERICAN MADE ESD Flooring by VPI Inc. ESD Flooring by VPI

HOW TO ORDER!
How to order, your privacy, terms and conditions.
---

Welcome to the world of mission critical server room static control! Who does DFW Airport TRUST for 40 floors worth of static control flooring? Why United SCP of course!