Tampa Microwave ESD Flooring Installation
ESD Flooring for Compliance to the Latest Standards.
When you think ESD Flooring THINK United for Installations!
Our first ESD flooring Installation for Tampa Microwave was over two years ago. The ElectraGuard ESD Epoxy Flooring has held up very well at the original site. Hence, it was the material of choice for their new facility comprising of 3 areas similar in size to the room shown below with a total size of roughly 75,000 square feet. This installation was complicated due to the remnants from internal walls that had been fastened to the concrete. All of the holes were meticulously filled and the concrete was diamond ground to an SP2 profile prior to the application of 3 coats of ElectraGuard, 2 coats of ElectraThane Sealer and a sacrificial top coat of ElectraSheen Sapphire II for ultimate ease of maintenance and durability.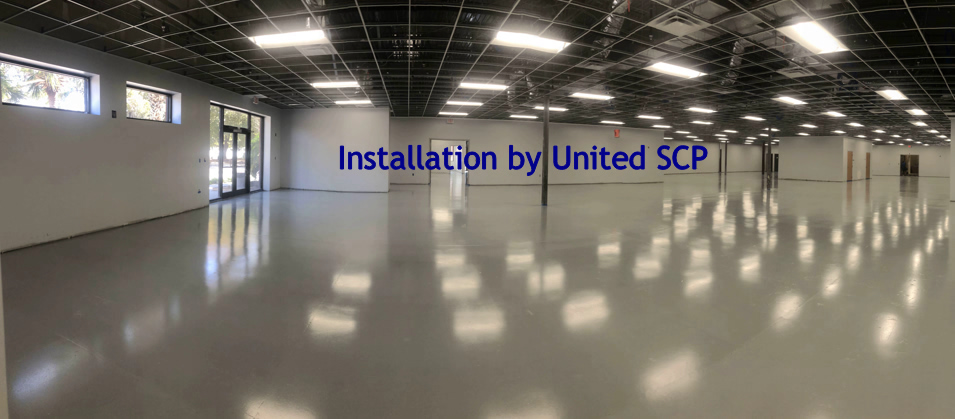 Testing and Certification is performed on all of our ESD flooring Installations at no charge to our clients. As always, the ElectraGuard System was easily compliant with the page 4 table 2 (Personnel Grounding Requirements) Footwear/Flooring System (97.1 and ESD TR-53). Combination resistance values of the technician, their body mass, ESD footwear and the floor can sometimes be tricky with some ESD flooring. Not so with ElectraGuard. ElectraGuard's Static Conductivity is permanent, reliable, safe and provided the following results:
Combination Electrical Resistance of Technician, Heel Straps and ESD Floor
Testing per ANSI/ESD STM97.1, NOTE passing is <1.0E09
Environmental Conditions: 48.2% rH, 68.4 degrees F.
Minimum: 9.52E05 Maximum: 6.32E06
Median: 3.03E06 Average 3.23E06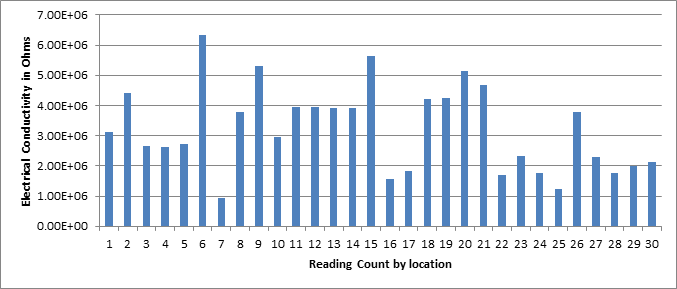 Contact United Static Control Products
Tame the Static Beast Before it Takes another Byte!
© All rights Reserved
07/31/2022