UNITED
Static Control Products
< Back | Live Chat | Telephone 719 676 3928
Smart use of ESD Flooring Saves Money!
United was contracted to do this install in 2 phases so as not to impact the client's rigorous production schedule. The total area was divided using the large black plastic drape that is shown on the left of this photo. To save cost, the Light Gray ESD epoxy (about $1.25 per square) was used for the ESD area ONLY (as is shown in the back of the building). The remainder of the area was coated with our standard (non conductive) ElectraGuard Epoxy (about $.50 cents per square foot). This was sealed with ElectraSheen Sapphire II - The hardest glossiest anti-static finish in the Word!
And, choosing United to professionally install the entire floor gave them the added security of knowing we would achieve our deadlines with no headaches and NO surprises. Their install came complete! With a full certification to the latest ANSI ESD 20.20 standards that showed not only the electrical resistance of the ESD area - it also showed voltage GENERATION of both areas. The voltage generation of the ESD area (maximum of about 12 volts positive) was used to calculate the maximum energy released in a potential discharge. Results: an Astoundingly low worst case scenario of <7 NANO Joules!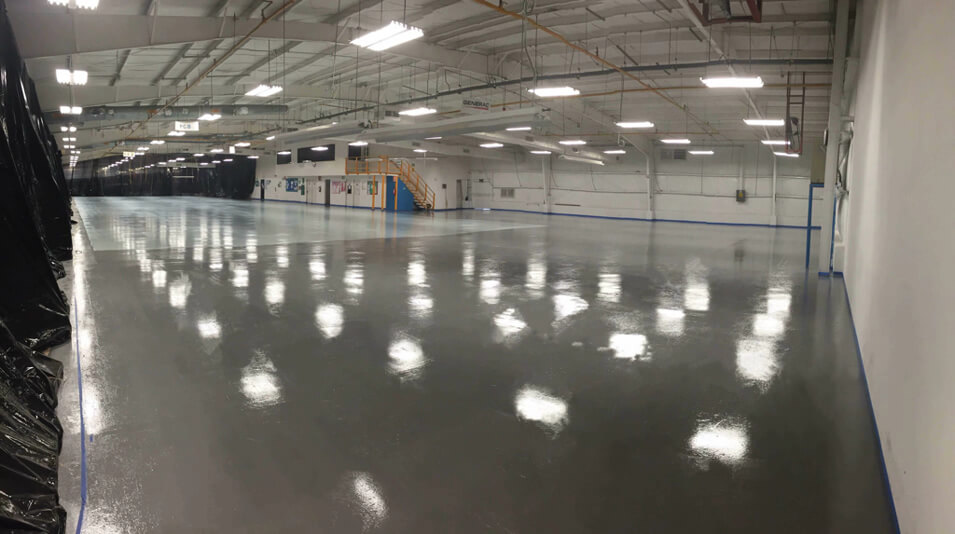 Before: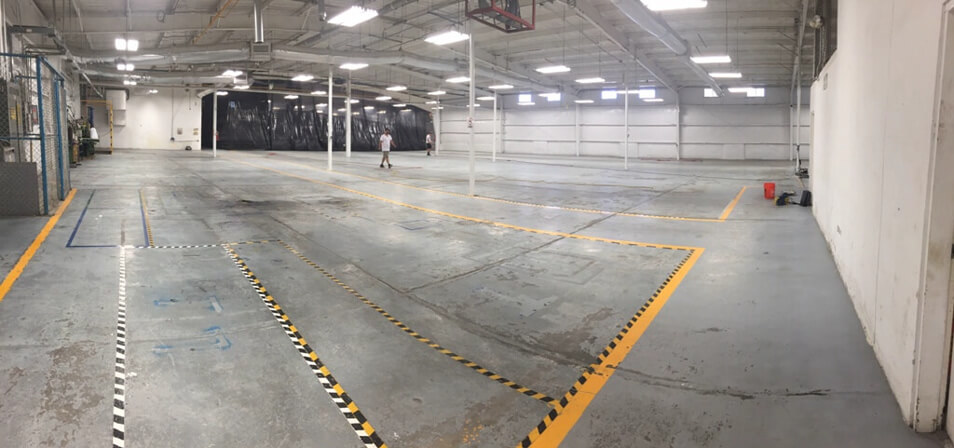 Contact United Static Control Products
Tame the Static Beast Before it Takes another Byte!
© All rights Reserved